Why Are Cats Called Pussy Cats? Pussy Cat Origin
Growing up, you might have come across the word "pussycat". Cats are commonly referred to with this word; if nothing else, cartoons and children's books are full of it. So why are our cats called "pussy", and where did this all originate from?
The word "pussy cat" has to do with the development of the English language, when words for "cat" were introduced in German, French and Latin languages. Female cats are called pussycats, while male cats are called tomcats.
In this article, we'll explore the origin of the term, the history of cats as pets, and the role of cats in popular culture.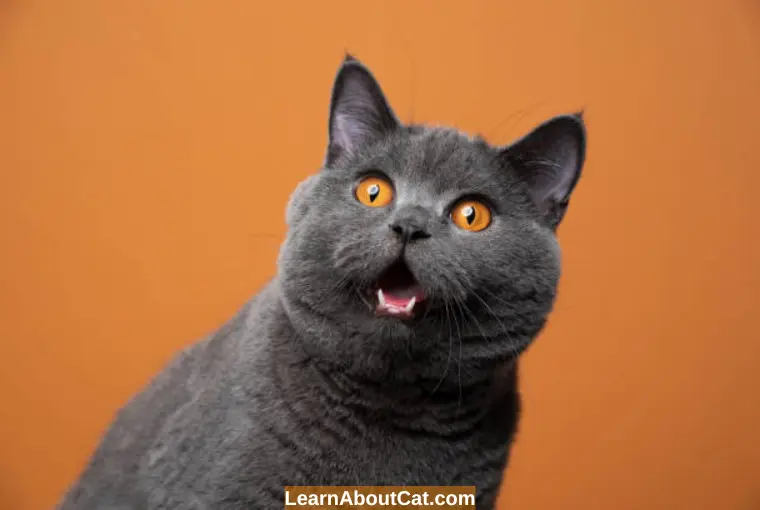 Pussy Cat Origin: How Cats Became Known as Pussycats?
It is believed that the word "pussy" was introduced into the English language in the fifteenth century from the word "puss" in German, which means cat. The entire term "pussycat" was first reported to be used in the 18th century.
It is the altered form of "puceat" which means to break wind. One hypothesis is that since our felines can be very bloated (from licking themselves and swallowing hairballs), the term's altered version stuck to our gassy pets. "Puceat" comes from the old French word "pucer" which means fleas, so sailors used to call their flea-infested cats "pussies".
Puss is often spoken twice to create a call name for a cat (puss-puss). It is also hypothesized that the word "pussy cat" may come from this.
The Evolution of the Term "Pussy Cat"
The term "pussy cat" has evolved over time, and different cultures have adopted variations of the name. In the United States, cats are commonly referred to as "kitties" or "kittens," whereas in Britain, "puss" or "moggy" is used.
Interestingly, the term "pussy cat" has also been used in a derogatory way to describe men who were perceived as weak or effeminate. This negative connotation has since been largely abandoned, and "pussy cat" is now used almost exclusively to describe our feline friends.
Check Out: Why Are Dogs Considered Masculine And Cats Feminine?
Why Are Cats Called Pussy Cats?
Pussy cats are called so because of old nomenclature and the addition of the word "cat" in different languages into the English language, like German, French, and Latin (pus). It stuck because cats are adorable, fluffy, and cuddly creatures.
The Significance of the Name "Pussy Cat"
The name "pussy cat" has become so ingrained in popular culture that it's hard to imagine calling cats by any other name. It has become a term of endearment and affection, and it reflects the close relationship that humans have with their feline companions.
Furthermore, the name "pussy cat" has become synonymous with the traits that we associate with cats – independence, curiosity, and playfulness. It's a name that perfectly captures the essence of these magnificent creatures.
Also Check Out: Why Felines Prefer Females Over Males?
The Various Meanings of "Pussy Cat"
"Puss" means cat, which derives from the word "Pussy". According to the Collins Dictionary, other meanings of this word include:
A cat
(vulgar slang): a woman's private parts
Women in general
A weak or cowardly man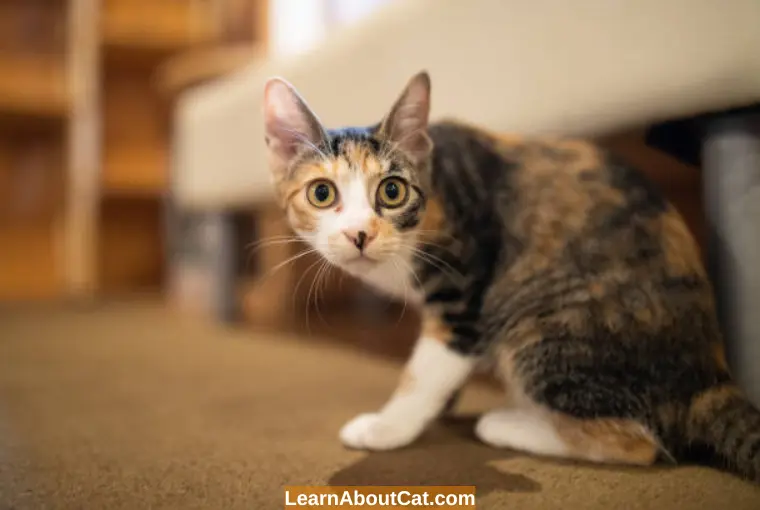 So a cat is its primary meaning; however, back in the day, calling a woman pussy or cat-like was considered a compliment because of their delicate features, attractiveness and playfulness. Similarly, it was considered an insult to men, referring to them as weak or cowardly.
In modern times, female cats are called pussycats, whereas male cats are called tomcats.
Frequently Asked Questions
Why are cats called Moggies?
The Latin word "mala," which means "female cat," is where the name "Moggie" originates. The word was introduced into the English language in the early 1800s and was referred to as mixed-breed felines. This term is now used for all types of domestic cats and is most popularly used in the United Kingdom, Australia, and New Zealand.
what is a pussycat?
A pussycat is a term used to refer to a domesticated cat, typically one that is kept as a pet in someone's home. It is often used as a term of endearment for cats, and it has become a popular way to refer to these beloved pets.
Conclusion
The word "Pussycat" was introduced centuries ago from the word "puss" in the German language. Other languages have similar words for cats, like "pucer" in French and "pus" in Latin.
It stuck around because it represents the feline's delicate, shy, playful nature. It is now used to refer to female cats, while males are called tom cats. Whether you prefer to call your feline a pussy cat or not doesn't take away from its adorableness!
Related Posts:
Who is Isabella?
My name is Isabella, and I am a dedicated and knowledgeable cat enthusiast. With years of experience caring for cats and a deep love for felines, I made a mission to help other cat lovers navigate the challenges of cat ownership.